One way to find out is to look at what other countries have done. Experts point to Europe, where nations have committed themselves to something called local loop unbundling. That's a fancy term for when major network operators are required to share the infrastructure they built with other service providers. In France, unbundling dropped the costs of starting a new ISP to attractive levels. Start-ups didn't have to worry about laying their own cables; they just piggybacked off the existing ones. As the market flourished with more ISPs, according to the New America Foundation's Danielle Kehl, some of those providers even began building their own Internet infrastructure that could compete with the big carriers. As a result, a 100 megabit-per-second, triple-play bundle now costs around $35 which is 17 times as fast and roughly half as expensive as the most cost-effective Internet plan in the United States. The U.S. market could have turned out much like that. In fact, with the telephone industry, it did. But then the FCC decided not to regulate broadband the same way.
Europe District Forward Engineer Support Team deploys to Jordan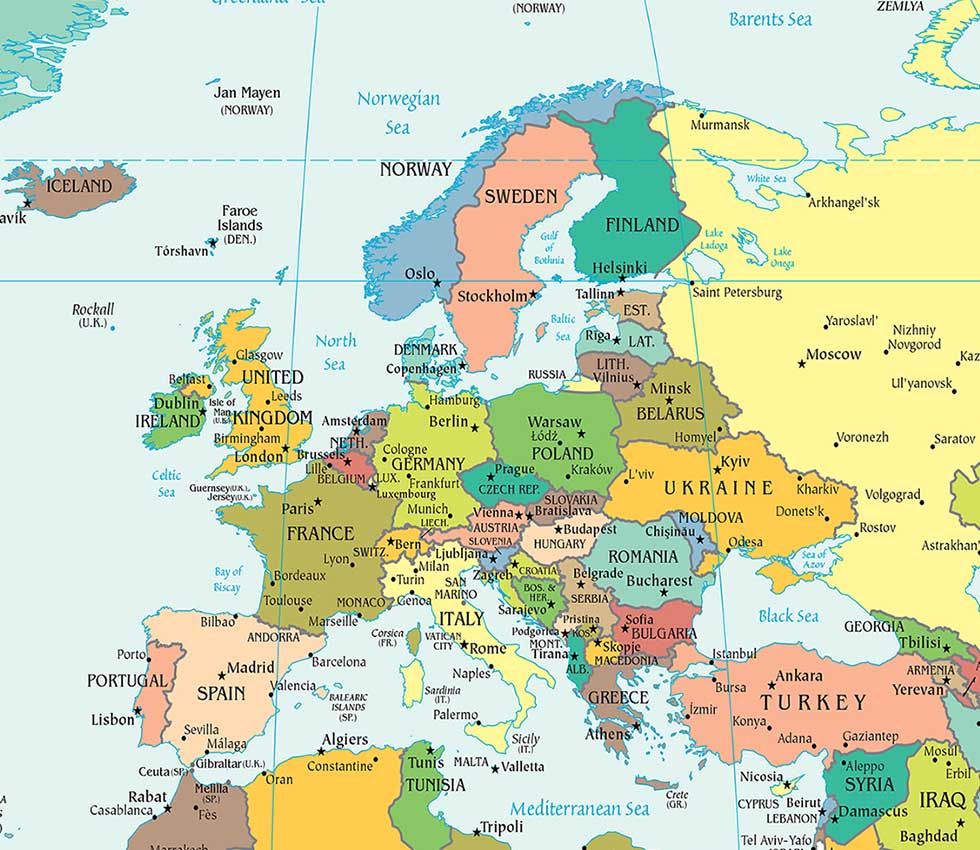 task force set up to build the nation's capabilities and help provide aid for thousands of refugees pouring in from neighboring Syria, which remains locked in a bloody civil war that's claimed more than 100,000 lives. The FEST-A is made up of five volunteers and three Soldiers from Europe District. It's augmented by another three service members and five civilians who joined from other organizations. The team is comprised mostly of civil, electrical, mechanical and environmental engineers. It relies on individuals with solid project management, base camp development and other skill sets. The unit was stood up five years ago to provide technical engineer support and conduct consequence management and stability operations in support of military and civilian agencies, according to its mission statement. From July 22 to Aug. 6, the group engaged in a series of training events around Wiesbaden to get certified for the deployment, said Capt. Shai-Lin Ynacay, the Europe District FEST-A commander and a project engineer in the Ramstein Resident Office. "They grew together and became a cohesive team," she said prior to the unit's Aug. 31 departure from Frankfurt. "They were — for the most part — strangers, and this was their opportunity to understand and learn how to operate the equipment the FEST uses and to train in a field environment using the skills they learned." Ynacay said the unit practiced base camp development and planning that first week. The second week began with a two-day field-training exercise as members got their hands on field force engineering equipment, including the Automated Route Reconnaissance Kit, Tele-engineering Communications Equipment-Deployable, It-Knows-Everything with Geospatial Assessment Tool for Engineering Reachback, and IRIS computer systems. "There are several pieces of equipment they use to help them in their engineering assessments," she added. "Some of them had experience in using the equipment, but this gave them the opportunity to go over in more detail how to use the equipment and ask questions with the [subject-matter experts] available." A mission-rehearsal exercise unfolded over the next three days in a secluded, austere training area, where the FEST-A acted as if it was deployed to a remote region, Ynacay said.