Russia Enters New Era of Stagnation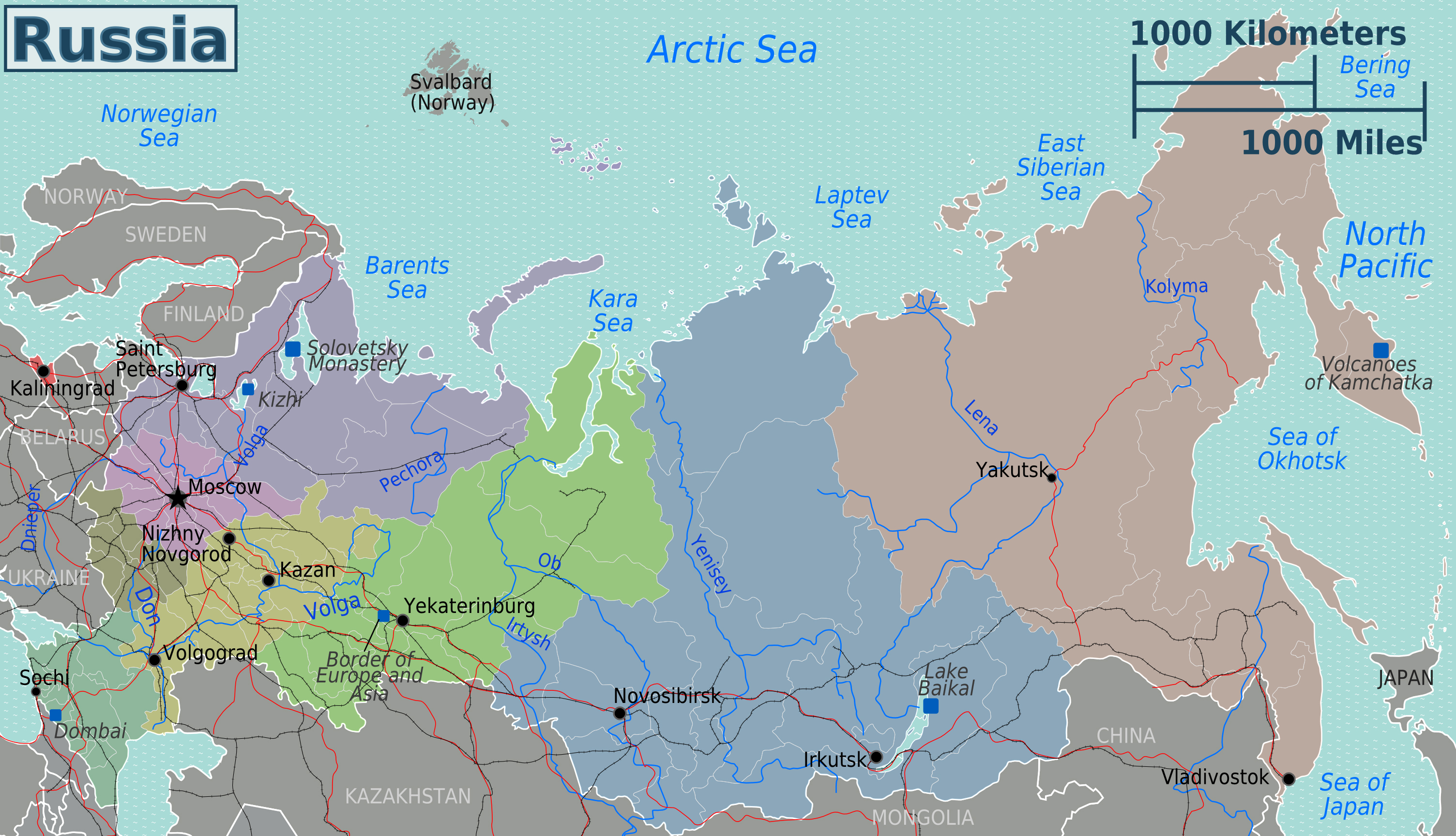 EDT September 30, 2013 Protesters and activists demonstrate to support the 30 activists arrested in Russia in front of the Russian Embassy in Bern, Switzerland, Sunday, Sept. 29, 2013. (Photo: Peter Klaunzer, AP) Russian officials say activists threaten security of personnel on Arctic offshore drilling platform. Thirty people on Greenpeace ship have been jailed for two months. Russian officials say charges will be filed soon against the activists. SHARECONNECT 29 TWEET COMMENTEMAILMORE MOSCOW (AP) Russia's main investigative agency on Monday accused Greenpeace activists of posing a "real threat" to the security of personnel on an offshore drilling platform in the Arctic, another indication that Moscow plans to prosecute the jailed environmentalists for their protest. All 30 people who were on a Greenpeace ship, including two journalists, have been jailed for two months pending an investigation into their Sept. 18 protest at the platform owned by state-controlled energy giant Gazprom. The Investigative Committee said charges would be filed soon, but did not specify whether it was still considering charging the activists with piracy, a crime punishable by up to 15 years in prison. The investigators said the Greenpeace ship, the Arctic Sunrise, had violated the 500-meter security zone around the platform and that it was carrying equipment whose purpose was still unclear. In a statement, the investigators said they had seized some equipment and documents from the ship as part of their ongoing search. Greenpeace Russia denied the ship had ventured closer than the 500 meters established by Russian and international law. The inflatable boats used by activists to scale the offshore platform did violate this zone, but posed no danger, the organization said. Copyright 2013 The Associated Press.
Russia to cut stake in diamond miner Alrosa in $1.6 billion share sale
Germany has said it wants the former prime minister, who is receiving treatment for back problems while under guard in hospital, released or at least allowed to travel abroad for treatment before it can back the association agreement. That position is broadly supported by Britain, France, the Netherlands and the Nordic countries, while several east European member states are more flexible on what the terms of any deal on Tymoshenko should be. For Ukrainian President Viktor Yanukovich it is a deeply emotive issue. There is an ingrained animosity between him and his former political rival and a fear, analysts say, of retaliation by her against him if she is set free. What's more, Ukraine says it is not possible to release Tymoshenko unconditionally as it would violate the law, an argument officials in Brussels acknowledge has some truth. The hope was an agreement could be reached by October 21, when EU foreign ministers hold a regular monthly meeting. But EU officials are not convinced the date will hold. They are also not sure a deal can be clinched by the meeting after that on November 18 – just 10 days before the eastern partnership summit. "If you ask me, I think this will go right down to the wire, or at least very close to it," said a senior EU official directly involved in the negotiations. Asked if Tymoshenko might still be in custody in Ukraine on November 29, when Kiev should be signing the association agreement, two EU officials involved in trying to resolve the dispute acknowledged that might be the case. "But she may not still be there in early December," one of them said, hinting at the possibility of a compromise that involves her leaving the country soon after the summit. REPERCUSSIONS Both Ukraine and the EU appear determined to seize the moment and sign the agreement, no matter what the reservations. The message that would send to the wider region, including the resource-rich Caucasus, would be a powerful one. From the EU's point of view, Ukraine is an opportunity that cannot be missed: Kiev wants closer association and if Europe does not act now, it may well lose it to Russia and the customs union forever, the tide of history ebbing away.
Sadly, nobody has much confidence in his plans to address them. With the country's rate of economic growth declining toward zero, Medvedev is making a renewed effort to show the business community that he knows what to do. In an unusually long article published in the business daily Vedomosti, he acknowledged that what growth the country has is largely artificial, that the government is too dependent on revenue from the oil industry, and that Russia offers a terrible environment for investment. "Output growth is supported almost exclusively by large investment projects financed by the government and state-owned companies, salary raises in the public sector, an expansion of subsidies to agriculture and other sectors fueled by the high oil price," Medvedev wrote. In other words, Russia's economy might not be growing at all if the government wasn't pouring oil money into subsidies and infrastructure projects, such as the preparations for the Sochi Winter Olympics in 2014 and the soccer World Cup in 2018. The private investment needed to replace the government spending, he wrote, isnt coming, in part because investors have an "understandable lack of trust in public institutions." Besides, private business has a hard time competing with state-owned behemoths: State-controlled banks, for example, hold 53 percent of the Russian economy's entire loan portfolio. "We are at a crossroads," Medvedev wrote. "Russia can continue going forward in slow motion, with economic growth close to zero, or it can take a serious step forward." The second path "is fraught with risk," while the first "leads to a precipice." Few economists would argue with the diagnosis. "The head of the cabinet has largely learned to name the correct reasons for the country's predicament," Maxim Blant wrote on the opposition website ej.ru. Sergey Aleksashenko, director of macroeconomic studies at Moscow's Higher School of Economics, agreed : "It's a good thing that this has at least been said." The biggest flaw in Medvedev's lengthy program, critics said, was the paucity of solutions. All he offered was a slowdown in tariff increases at Russia's state-owned utilities and some small-business support in the form of tax breaks, loans and government contracts. He also expounded on the need to turn Moscow into an international financial center. "And that's it," Aleksashenko wrote. "What about safeguarding property rights and the quality of the judicial system, shrinking the state and using government resources effectively, what about privatization and infrastructure?" Medvedev's article does not contain the word "corruption" or mention capital flight, expected to reach $70 billion this year. It offers no specific measures to foster competition, the focus of the latest World Bank report on Russia.
Insight: As Ukraine looks west to Europe, Russia's shadow looms
The deal is expected in about two weeks, with Alrosa targeting a valuation of between $10 billion and $11 billion for the whole company, a banking source said. A separate source familiar with the deal said Alrosa was targeting a valuation of more than $10 billion and plans to attract some anchor investors. Alrosa, which has a market value of about $8.2 billion in Moscow, declined to comment. The company, which already has a small float on the exchange, sees its valuation between $9 billion and $15 billion, CEO Fyodor Andreev said in May. The sale is part of a $50 billion, multi-year drive to dispose of state assets that was launched in 2010 by reformist former Finance Minister Alexei Kudrin. The privatization plans have been only fitfully implemented in a faltering global economy, and in June the government cut its target for how much could be raised. Privatization revenues have repeatedly fallen short of target, although the state did raise more than $5 billion last autumn from the sale of a stake in Sberbank (SBER.MM), Russia's largest bank. Following the share sale, Russia's federal and regional governments will own 43.9 percent and 25 percent of Alrosa respectively. Goldman Sachs, J.P. Morgan, Morgan Stanley and VTB Capital are joint bookrunners for the offering. PURE DIAMOND MINER Alrosa overtook De Beers in production terms in 2009, after the global financial crisis hit gem prices and forced De Beers to rein in output. But while Alrosa digs up more carats, it has yet to match its rival in terms of market value. Alrosa will be one of very few pure listed diamond miners but will remain out of reach for many investors as it will be listed only in Moscow.