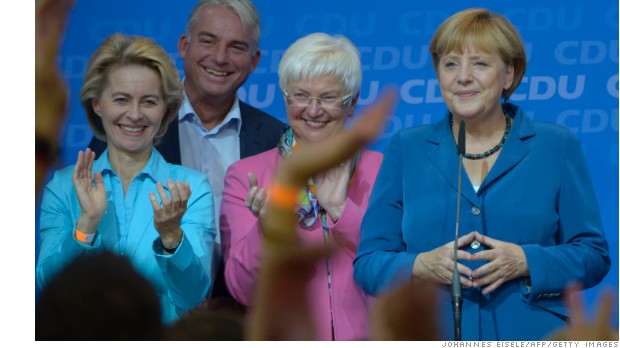 Credit: Reuters/Ralph Orlowski By Igor Ilic and Zoran Radosavljevic ZAGREB | Sun Sep 22, 2013 4:08pm EDT ZAGREB (Reuters) – Eastern Europe should be able to absorb any surge in emerging market bond yields when monetary policy in the west becomes less expansionary, Croatia's central bank governor Boris Vujcic said. Rising U.S. financing costs "will inevitably impact global capital flows", Vujcic said in a written interview ahead of a Reuters Investment Summit, but added: "As east European countries have largely corrected pre-crisis imbalances, any immediate effect on their financing costs is likely to remain contained". The U.S. Federal Reserve defied investor expectations on Wednesday by not starting to wind down its massive monetary stimulus, saying it would wait for more evidence of solid economic growth. The delay propelled the U.S. stock market to five-year highs, driving down bond yields. Investors immediately returned to higher-yielding emerging markets, which have been boosted by cheap money flows from the U.S. stimulus. Vujcic – who holds the monetary reins in the EU's newest member – said the Fed's planned tapering was driven by gradual normalization in the United States, but also in other major economies. "Overall normalization is likely to reverse the 'safe haven' effect, which depressed returns on government bonds of the highest rated sovereigns, while the impact on other bonds should be moderate". A turning point in the current trend of loose policy was "not around the corner", he said, addressing the monetary policy outlook, and major central banks were likely to continue with forward guidance policies. Exchange rate swings of major currencies caused by the ECB and FED policy shifts were not a major concern for large and relatively close monetary areas, he said. Many smaller countries – as varied as Switzerland and Croatia – with explicit rate targeting were more vulnerable because, "though for different reasons, excessive exchange rate volatility is clearly damaging for accomplishing the central bank's mandate and for the wider economy." LAGGARDS Croatia and Slovenia, once the most prosperous economies in the former eastern bloc before Socialist Yugoslavia fell apart, were still stuck in recession, Vujcic said, adding they should "continue structural reforms, embark on more bold government expenditure cuts and boost foreign direct investments." Croatia's economy was driven for years by state investments and personal consumption, both financed by foreign loans.
Eastern Europe can contain impact of yield surge: Croat governor
'Without prior warning and in clear contradiction with the reassurances given by the highest Russian and Ukrainian authorities to the European Union, gas supplies to some EU member states have been substantially cut,' the EU said in a statement. 'The Czech EU Presidency and the European Commission demand that gas supplies be restored immediately to the EU and that the two parties resume negotiations at once with a view to a definitive settlement of their bilateral commercial dispute,' the presidency and the Commission said in a joint statement. They added that the EU would 'intensify the dialogue with both parties so that they can reach an agreement swiftly'. Overnight the Russian Prime Minister Vladimir Putin ordered the state energy giant Gazprom to cut supplies to and through Ukraine by around three-fifths amid accusations its neighbour has been siphoning off and stealing Russian gas. Ukraine says the Russian move has been prompted by payment and price disputes, a row between the two that has become almost annual. The effects of the dispute on the rest of Europe however is stark, said Ukraine's main gas supplier. Around 80 per cent of the gas European Union countries receive from Russia comes through Ukraine. While Germany and France are much more exposed, it is reckoned in some estimates that 15 per cent of Britain's supplies come from Russia through pipelines into the UK's east coast. 'They [the Russians] have reduced deliveries to 92million cubic metres per 24 hours compared to the promised 221million cubic metres without explanation,' said Valentin Zemlyansky of the Ukrainian gas company Naftogaz. 'We do not understand how we will deliver gas to Europe. This means that in a few hours problems with supplies to Europe will begin.' Wholesale gas prices have already risen on the back of the rallying price of oil, up 50 per cent in the last fortnight to more than $48 a barrel on the back of Middle East tension over Israeli incursions into Palestinian-held Gaza. The dispute stokes fears Britain is overreliant on imported gas. North Sea stocks are dwindling, though initiatives are in place to build the Langeled pipeline from Norway, improve underground long-term storage facilities and receive liquefied natural gas by ship from Africa and Asia.
Europe fractures even as it shakes off recession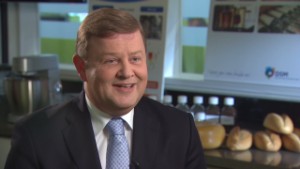 Disclaimer . Morningstar: 2013 Morningstar, Inc. All Rights Reserved. Disclaimer The Dow Jones IndexesSM are proprietary to and distributed by Dow Jones & Company, Inc. and have been licensed for use. All content of the Dow Jones IndexesSM 2013 is proprietary to Dow Jones & Company, Inc. Chicago Mercantile Association. The market data is the property of Chicago Mercantile Exchange Inc. and its licensors. All rights reserved. FactSet Research Systems Inc. 2013. All rights reserved. Most stock quote data provided by BATS. 2013 Cable News Network.
Europe Factors to Watch-Stocks set for mixed open; Germany eyed
"Her re-election is a sign of political stability and markets love stability. It's one less risk event to worry about," said David Thebault, head of quantitative sales trading, at Global Equities. "Her really good score will also give her room for manoeuvre, and hopefully we will see the focus for Europe shifting from austerity to stimulus. We're just getting out of the debt crisis, what we need now is measures to boost consumer spending." At 0615 GMT, futures for Euro STOXX 50 were down 0.1 percent, for UK's FTSE 100 down 0.1 percent, for Germany's DAX up 0.1 percent and for France's CAC down 0.1 percent. U.S. shares dropped on Friday, with the Dow Jones industrial average falling 1.2 percent and the S&P 500 losing 0.7 percent, as investors started to worry about the reasons behind the U.S. Federal Reserve's decision to maintain its stimulus measures as they heard opposing viewpoints from top Fed officials. Last week, equity markets worldwide strongly rallied after the Fed decided not to trim down its quantitative easing programme, but the euphoria was short-lived as investors started to see the Fed's decision as a sign that the U.S. economy was losing steam. Commodity-related shares could find support on Monday in better-than-expected manufacturing data from China. Figures showed the country's factory sector grew at its fastest pace in six months in September, adding momentum to China's tentative turnaround in economic growth. Investors were also awaiting a raft of manufacturing data from France, Germany and the euro zone on Monday, set to confirm an improvement in the region's economy. Japanese markets were closed on Monday for a holiday.
Europe plunged into energy crisis as Russia cuts off gas supply via Ukraine
The country has since emerged as the eurozone's power player, and a lead negotiator in the four-year old financial crisis. According to Trichet, Europe has been adjusting after "countries that went too far too rapidly, had bubbles and so forth…now those countries that were growing extremely fast, abnormally fast, [and] a lot of them are correcting." However, member countries are not always going at the "same time, at the same speed," Trichet said. Monti who stepped up as Italy's "technocrat" prime minister after the country's economic instability forced the resignation of Silvio Berlusconi, told Quest his greater concern was the prospect of a two class Europe. The eurozone crisis has generated a backlash against integration Mario Monti "The crisis has been managed very, very poorly in my view as regards the psychology, and the eurozone crisis has generated a backlash against integration," Monti said. This "psychological conflict of north versus south and vice versa, this needs to be tackled." Trichet echoed the concerns, telling Quest such a split was "absolutely unacceptable." "If we had, in the past, fully implemented the rules including the stability and growth pact, and what was badly needed — control and monitoring of competitiveness — we wouldn't have two class Europe," he said. Almunia, meanwhile, said his fear was that "after the crisis those who were, at the beginning of this crisis, at the bottom, would continue to be at the bottom." Is there an alternative for Germany? However, he added, that would not happen if the countries in recession "do what they have started to do and ….continue to do [it]." Can Italy improve competitiveness? Germany's emergence as power player Spain's export bonanza Germany emerged as an economic force after labor reforms were implemented under its then-chancellor Gerhard Schroder. Now, its export-led economy drives the 17-nation eurozone, with Chancellor Angela Merkel — battling for third term in this weekend's federal elections — a central figure during Europe's crisis. Merkel's popularity remains high in Germany, and her party, the Christian Democratic Union, is expected to gain the most votes. Merkel's leadership during the crisis saw her named as the world's most powerful woman by Forbes three years in a row.