Food photos on social media 'may ruin your appetite'
Higher production allows for rebuilding of stocks, which had fallen to historically low levels. An expected 13 percent increase in world cereal closing stocks should drive up the global stock-to-use ratio to 23.3 percent, the highest since 2003. If the expected increases in stock-to-use ratios are confirmed, then the markets will have greater resilience to any shocks and price volatility should be restrained It is also important to recognize the role of global governance in this positive development, by increasing transparency, market information and helping control factors that had led to price spikes before. The Agricultural Market Information System (AMIS) played an important role in making this happen. Set up by the G20 in 2011 with a multi-agency secretariat hosted by FAO, AMIS provided timely and reliable information, increasing transparency in the international food market and assuring better coordination between the main players to reduce market instability and unilateral action. The United Nations System also granted the issue high priority. The UN Secretary-General's High-Level Task Force on Global Food Security repeatedly and energetically called for calm and coordination, contributing to contain price increases. The reformed Committee on World Food Security — that will session starting Monday October 7 — has proven its value as the most inclusive forum to discuss food security and, in a landmark achievement, endorsed last year the Voluntary Guidelines on the Responsible Governance of Tenure of Land, Fisheries and Forests in the Context of National Food Security . Among many other initiatives, last October FAO hosted a ministerial summit to discuss food prices, co-organized with the Government of France who played a leading role in establishing AMIS. In 2007-8, increased use of maize for biofuel production was pressuring food prices, excessive speculation on futures markets accentuated price volatility and panic buying and export restrictions led to prices spinning out of control. But, in 2012, these elements were generally controlled and good sense prevailed in markets.
On Nov. 5, voters will decide whether to approve I-522, which requires genetically engineered foods offered for retail sale to be labeled as such. Products would have to carry a label on the front of the package disclosing that they contain GE ingredients. Supporters say consumers have a right to know whether foods they buy contain such ingredients and a GE label is no different from other food labels. Opponents say it would cost farmers and food processors, and such a label implies the food is somehow less safe. Genetically modified foods have been controversial for years, but the issue has gained renewed attention as states consider bills mandating labels for foods that contain genetically modified organisms, or GMOs. This year, we just saw an explosion with 95 bills in 28 states, said Doug Farquhar, program director for environmental health at the National Conference of State Legislatures. Connecticut passed a GMO-labeling law, but its dependent on four other states passing similar legislation. In California last year, voters narrowly rejected a GMO-labeling measure after opponents mounted a $46 million defense. Proponents raised $9.2 million, according to MapLight, a Berkeley-based organization that examines the influence of money in politics. Many of the top donors in that California fight are now writing hefty checks to influence the Washington ballot measure. The money raised so far by both sides, about $21.9 million, is the second highest amount for a state ballot measure, according to records kept by the Washington Public Disclosure Commission. It trails money raised for and against a 2011 measure to privatize liquor sales. Nearly all of the opposition money against I-522 has come from six out-of-state contributors that also were among the top donors against Californias measure.
For example, a person enjoys the first slice of cake more than the fourth slice, as they have become tired of eating the same food. The study authors say: "We provide mediation evidence to show that satiation manifests because considering a food engenders spontaneous simulations of the taste of that food item, which by itself is enough to produce satiation. These findings establish sensory simulations as an important mechanism underlying satiation, and provide behavioral evidence that simple evaluations can produce sensory-specific satiety." Jeff Larson, also a professor at BYU, notes that if a person wants to continue enjoying food consumption, it is best to avoid looking at too many food-related photos. "Even I felt a little sick to my stomach during the study after looking at all the sweet pictures we had," he says. But he notes that their findings could be useful for those who want to avoid a particular unhealthy food. If a person wants to avoid eating chocolate, for example, he says they may want to look at more pictures of it. However, Prof. Elder warns that there is a stipulation: "You do have to look at a decent number of pictures to get these effects. It's not like if you look at something two or three times you'll get that satiated effect." Medical News Today recently reported on a study suggesting that lack of sleep leads to increased food purchasing . Written by Honor Whiteman Add Your Opinion On This Article 'Food photos on social media 'may ruin your appetite" Please note that we publish your name, but we do not publish your email address. It is only used to let you know when your message is published. We do not use it for any other purpose. Please see our privacy policy for more information. If you write about specific medications or operations, please do not name health care professionals by name. All opinions are moderated before being included (to stop spam).
How to Read Your Food Label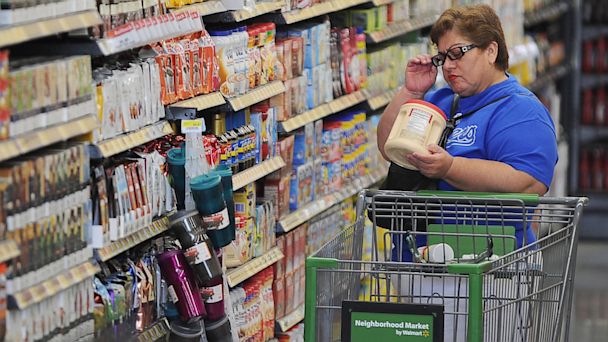 You see, once you become familiar with the food label, shopping for healthy fuel really isn't as time-consuming as you might think. This article will help you decode the label in order to determine which foods should come home with you and which should stay on the grocer's shelves. Here's how to read the nutrition facts panel and the food label. How to Read a Food Label Start at the top The first place to start when you look at the nutrition facts panel is the serving size and the number of servings in the container. In general, serving sizes are standardized in order to make it easier to compare similar foods; they are provided in familiar units, such as cups or pieces, followed by the metric amount, e.g., the number of grams. Be aware that the portion size suggested on the label may not coincide with the recommended serving size on health organization sites such as the USDA's MyPyramid site. Overall, as you move down the nutrition facts panel, you'll notice that the nutrients toward the top are ones to limit (such as total fat, saturated fat, cholesterol, etc.), and the nutrients towards the bottom (fiber, various vitamins) are the nutrients to focus on for better health. How to Read a Food Label Calories The label will list the number of calories per serving (again, be sure to check out the serving size, and try measuring out the portion). In general, the following calorie ranges apply to foods: Low calorie foods: Fewer than 40 calories per serving Moderate calorie foods: 100 calories per serving High calorie foods: More than 400 calories per serving How to Read a Food Label Total fat As an athlete, you need to consume some fat (really, there's no need to be afraid of fat), but you don't need to exist on fat alone. In general, approximately 25 percent of your calories comes from fat (the rest from carbohydrates and protein). Aim for most of your fats to come from plants, as the fat they supply is generally heart-healthy.